Visa support in Cyprus. To send and pick up documents, passport to/out of the embassy and consulates in Nicosia.
Visa support
We provide visa support for the collection and submission of documents to the Consular Section in Cyprus or in Nicosia:
- to make appointments and filing to consulate or visa office of any country;
- to apply for short-term tourist or business and student visa in Shengen countries, Russia, Ukraine, Belarus, Kazakhstan;
- filling out forms and visa applications;
- support for
translation of questions and requests
from consul to the applicant;
- visa invitation for a Russian or Belorussian tourist visas, which are issued by tour operators and hotels;
- verification of documents of the applicant for a visa;
- booking hotel ;
- buy tickets;
-
medical travel insurance
;
-
translation of documents into a language understood by the consular officer;
- receiving faxes or making copies of documents;
- briefing and consultations on the interview at the embassy or consulate.
We can also
to pick up the passport from the Embassy or Consulate with the visa and send via courier
to anywhere in Cyprus or in the world.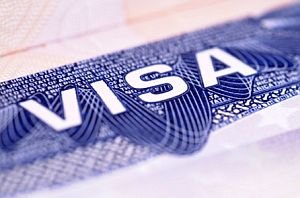 The main documents required for filing for a visa:
- Application form;
- Photo 3,5x4,5 cm.;
- air ticket;
- hotel reservation;
- medical insurance;
- confirm the source of funds for the trip.
The cost of visa (visa fee):
- Schengen - 35-60 EUR depending on the nationality of the applicant;
- Russian - 35 euros;
- Ukrainian - free;
- Belarus - 60 euros.
Embassies and consulates of Cyprus
We work with all embassies and consulates in Cyprus.