Bicycle in Cyprus
We offer
very cheap Bicycles
in Cyprus.
You can book a Bicycle in Cyprus, as well as delivery to your hotel or apartments.
What city can be rented Bicycles?
We deliver bikes to your hotel or apartment to anywhere in Cyprus such as Nicosia, Limassol, Paphos, Ayia Napa, Protaras, Larnaca.
In addition, you can start a bike tour to Cyprus directly from the airport.
How much it cost to rent a bicycle in Cyprus?
1 day - 9-10 euro
2-5 days - 7-8 euros per day
6-10 days - 6-7 euros per day
11 days or more - 70 euros + 1 euro per day. </ Li>
What bikes are available to rent in Cyprus?
We offer:
Road bikes (Citybikes)
Mountain bikes (MTB)
Road Bikes (Roadbikes)
Children's bicycles (age 3-6 years)
What is included in the cost of renting a bicycle?
The rent includes:
bicycle
bicycle helmet
lock-chain binding code
bicycle first aid kit
delivery to the place of residence (free to Nicosia)
map of the area (on request)
What other accessories can be provided with a bicycle?
At your request we can provide:
Child seat (up to 22kg)
Pumps
Calls
Locks
Bags and baskets
Backpacks
Cycling computer
Lights and lanterns
Jars
Carrier Bicycle for Car
Biker gloves
Are there in Cyprus bicycle paths?
Limassol has long laid along the sea a special cycle path.
In other cities, you can always find a place to ride a bike.
also in the mountains or on the Akamas peninsula.
you can also explore the old part of the free and occupied Nicosia on a rented bicycle.

bicycle trail in Nicosia
cycling in Agia Napa, Cyprus
How to rent a bike
There are not many points for bicycle rental in Cyprus. The majority of them are located in tourist areas and cities. If you decide to take a trip on a bike, find out in advance whether the available bikes in the day of your choice. It is better to book a couple of bikes in advance with us. We will send you a photo of available bicycles.
cycling in the Troodos Cyprus
Gathered to ride on mountain trails by bike? It can be rented at the mountain village of Pissouri.
For a small additional fee you will provide: headlights, child seats, baskets, backpacks, biker gloves, etc.

Special offers for those who want to rent a bike for a week - from 50 Euro for a road bike.
Troodos Mountain slopes
An example of an organized route
You will be taken at 8 am from your hotel and brought to ski club "Olympus", located on the highest mountain of Cyprus with the same name (1951 m above sea level). Mechanic unload bikes from the trailer, and the instructor will introduce the route. Then - the start! - Will descend from Mount Olympus towards Paphos. Some sections of the route can be reached at full speed, in other places you can stay and enjoy the stunning mountain views and make a souvenir photo.
cycling in Troodos, Cyprus
Then comes the turn of the 12-kilometer stretch of dirt road which ends with a stop in the mountain village of Pissouri. Cup of Cyprus coffee cheer cyclists. Lunch will be waiting for travelers on one of the farms in Cyprus. After lunch - a leisurely ride on the plain by goat herds and vineyards. If someone is tired of travel, then he can always change seats out of the saddle seat bicycle trailer accompanying group.

Tour price per person - 50 Euro - includes transportation from the hotel, bike rental, technical support all along the way, dinner, drinks and access to the territory of the Center for visitors to the National Park of Troodos.

Cyprus Tourism Organization (CTO) developed a 19 biking routes to Cyprus. Ask for a brochure at the centers CTO, scattered throughout the island.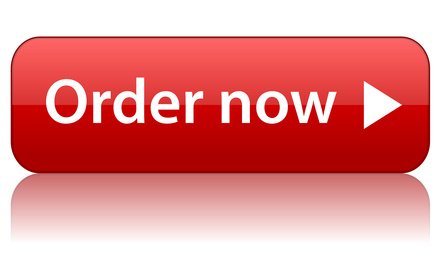 contact 24/7